Red Bull have confirmed the addition of 13-year-old British karting star Arvid Lindblad to their young driver programme.
Lindblad, who was born in London but has Swedish roots, first fell in love with driving when his dad bought him his first go-kart at age five, and from there he has pieced together an already impressive karting career.
Shortly after becoming 10 years old, Lindblad became British Vice-Champion, and then British Champion at 11.
For 2021, Lindblad makes the step up to the OK karting class, meaning he will be the youngest driver in that category.
"My paternal grandfather was an avid motorsport fan and did motocross with my dad. When I was three years old, I had a go at motocross but didn't enjoy it, but then at five my dad bought me my first kart," Lindblad told the Red Bull website.
"I fell in love with karting immediately, the speed and close racing was exhilarating. From this early stage, my passion for karting was ignited and the seed planted for me to push myself to be the very best I could be.
"My dad has always been very involved in my racing. In the early stages he was my mechanic in England, but once I started racing nationally we moved to one of the more established teams.
"My dad has always done things his way and not been influenced by what others are doing. He always encourages me to do the same. This approach has been central to my karting path. From the start, my dad emphasised the need for me to develop good driving skills and I worked with some of the best driver coaches in the UK to develop these.
"2021 will be my first year in OK and I will be the youngest driver on the grid, so I want to try and learn as much as possible from the high calibre, more senior drivers around. Although this will be my first year."
Lindblad cited fellow Briton and seven-time World Champion Lewis Hamilton as one of his racing heroes, along with Max Verstappen who is widely tipped as the next major star of Formula 1 beyond the Hamilton era.
"My motorsport heroes are Lewis Hamilton and Max Verstappen. Despite both drivers entering Formula 1 at a young age, they both showed fearlessness, tenacity and an uncompromising desire to win despite their inexperience and youth," said Lindblad.
"This has motivated me a lot in my own driving to push hard, even when I have often been one of the youngest and least experienced drivers on the grid."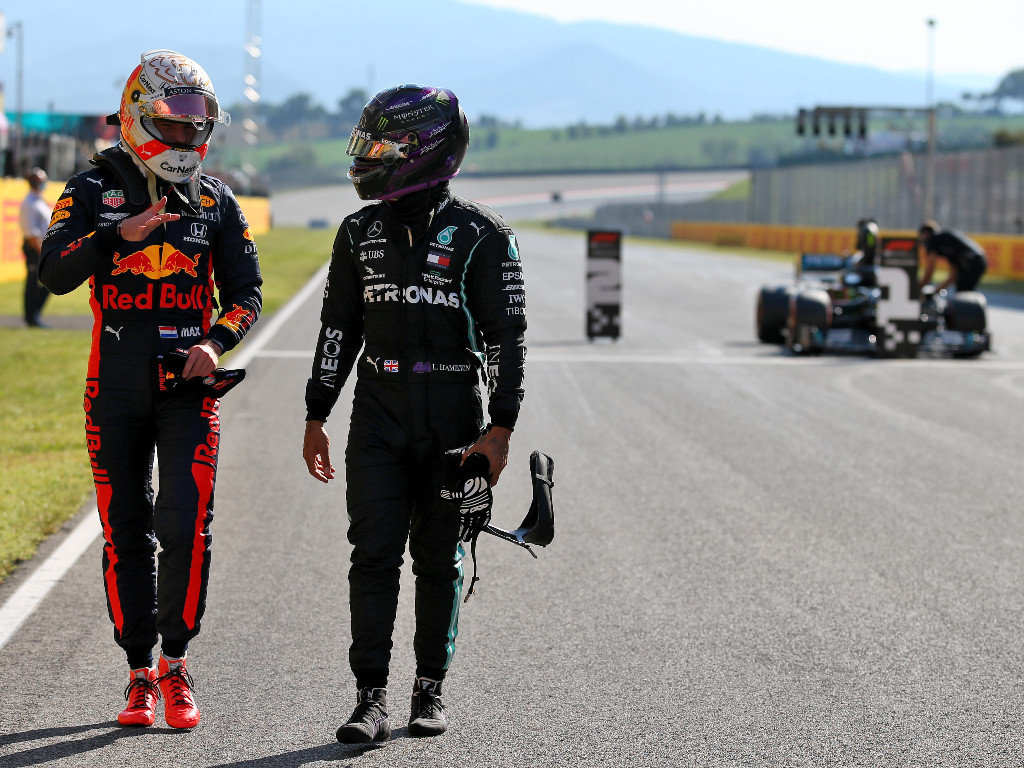 Get your hands on a limited edition Lewis Hamilton cap via the official Formula 1 store!
A common complaint heard in Formula 1 these days is that the series is too predictable with an established order at the top and then midfield teams scrapping it out behind.
But while Lindblad of course loves winning, he also takes huge satisfaction from getting the best out of his machinery when it is not as strong as what his rivals are using.
"My greatest enjoyment and satisfaction definitely come from winning – this is the main reason I am doing motorsport. But I know motorsport is a team effort and that a win is down to many things coming together," he explained.
"I get great satisfaction from working closely with the team – mechanic, team principal and engine tuners – to improve performance.
"The sweetest feeling is turning around the situation when we may be struggling at the start of the week but through good communication with my team, feedback and sheer grit we end up being the fastest in the final and I can pick up the winning trophy."
Follow us on Twitter @Planet_F1, like our Facebook page and join us on Instagram!