Ex-F1 racer Nico Rosberg feels that the controversial calls from Race Control evened themselves out back in Abu Dhabi.
The major talking point of the 2021 title-decider was the late Safety Car period, where before a final lap of racing, only the lapped cars between title rivals Max Verstappen in P2 and leader Lewis Hamilton were allowed to overtake.
Hamilton had controlled much of the race, but with Verstappen pitting for fresh tyres under the SC, he was able to put that advantage to use and pass Hamilton on the final lap, claiming the first World Championship of his career as he took the chequered flag.
A furious Mercedes failed with two post-race appeals, with race director Michael Masi seemingly going against the sporting regulations, which state that all lapped cars must pass the Safety Car, should that order be made.
Hamilton meanwhile has not spoken publicly since the ordeal.
Rosberg, who beat Hamilton to the title in 2016 when they were Mercedes team-mates, has said before that he feels the pain that Hamilton is going through.
That being said, when he re-watched the footage, a moment near the start of the race caught his eye also.
Verstappen started from pole, but Hamilton was able to snatch the lead from his rival at the start. Verstappen later made an attempt to re-pass, but Hamilton would take to the run-off and keep P1.
The stewards were satisfied that Hamilton had returned any advantage he gained, so did not investigate.
So, Rosberg, in reflection, believes that those two incidents cancelled each other out.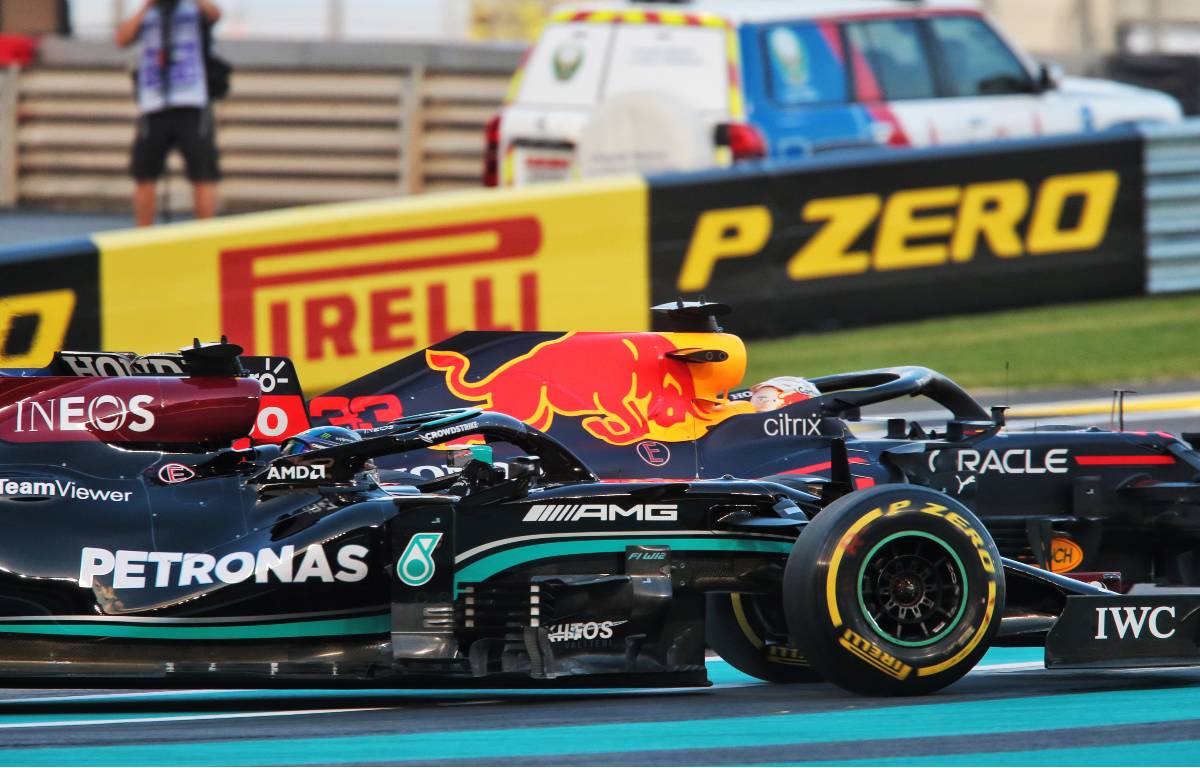 "I said it was good what they [the stewards] did in the incident at the beginning of the race, but actually there I think it went Lewis' way and he should have let him past," Rosberg told Sky F1.
"So it's really one-one in terms of fundamental decisions during the race, so I think it's okay."
1996 World Champion Damon Hill also pointed out that Red Bull took the gamble by pitting Verstappen for new tyres under the SC, while Mercedes kept Hamilton out, so believes some credit had to be given to Red Bull for that title-winning decision.
"There are other things that happened, you have got to remember there were Safety Cars, Red Bull took gambles, they came in, they pitted both under the virtual and the real Safety Car," he reflected.
"They took a gamble, it could have gone against them, and it didn't.
"They were the people out there taking the big gambles, Mercedes stayed conservative and unfortunately for them, they got hit with a very unexpected sudden change of mind about how they were going to restart this race.
"But, Red Bull took all the risks."