Ex-F1 racer Jolyon Palmer said that "dithering" from race director Michael Masi led to the controversy in Abu Dhabi.
Masi found himself centre of attention when he released the drivers from behind the Safety Car with one lap to go, having ordered only the cars separating title contenders Max Verstappen and Lewis Hamilton, also the leading pair, to un-lap themselves.
Verstappen had taken a 'free' visit to the pits under the SC, and his fresh soft tyres helped him to pass Hamilton on that final lap, thus clinching the Drivers' title.
The FIA are now investigating the events of Abu Dhabi, where confusion and a seemingly inaccurate use of the sporting regulations tarnished the title-decider.
And Palmer believes that Masi's problems started from his indecision, having initially said lapped cars will not overtake the Safety Car, dealt with Red Bull over the radio, and then changed his mind, albeit partially since not all lapped cars were released.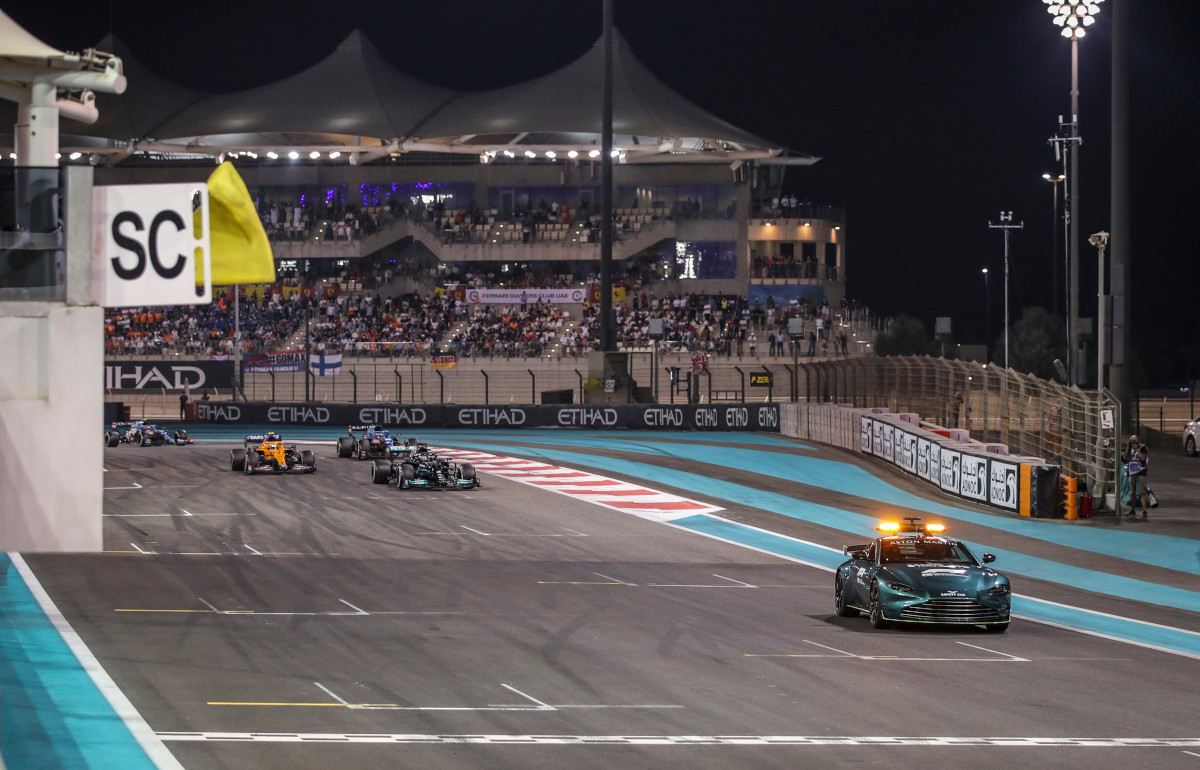 "Where I think it went wrong for Michael Masi was the dithering," said Palmer on the Chequered Flag podcast.
"Because actually the marshals did a really great job to clear [Nicholas] Latifi's car quite quickly, he's in the wall heavily, when you first saw it it looked like it might go to the end, and I think that is why Mercedes didn't pit.
"But they cleared it really quickly, and I think there was time, if Michael Masi hadn't have said the old 'lapped cars won't be allowed to overtake the Safety Car', if he'd have just said lapped cars may now overtake, I think we would have had a normal restart.
"But, he didn't, then he did on a bit of argument from Red Bull, and that delayed everything and made this situation more farcical.
"When was the last time you saw a 'lapped cars will not overtake, oh no hang on they will overtake, with a good amount of time, and only five of them, and at the same time as lapped cars may overtake, oh so the Safety Car is coming in now'. That is ridiculous."
Palmer still believes that, even if the lapped cars did stay in place, Verstappen would have worked his way past them and overtaken Hamilton anyway, meaning the same final outcome.
However, in that case there would have been only the feeling of sadness from an unlucky Mercedes, rather than a strong sense of injustice.
"If they had have just done the decision immediately, just not thought about 'what is going to be the ramifications of this, what's going to be the ramifications of that', if they'd have just done it, I think we probably would have had a racing lap, and the outcome at the front probably would have been the same, in a normal way," Palmer explained.
"But it was just handled poorly, and it was the delay and indecision from the FIA, and the race director, that has led to this ridiculous situation."
Mercedes have since decided against further protesting the result, after two post-race appeals were waived off by the stewards.