McLaren have confirmed the freight delays experienced by teams in Brazil cost them 36 hours of set-up time in the build-up to the weekend.
Poor weather conditions in Mexico saw cargo planes delayed by up to six hours, with some elements of the freight teams need taking more than a day to reach the correct destination due to external factors – to a degree where Haas team principal Guenther Steiner said their engines were "missing" before the weekend started.
McLaren team principal Andreas Seidl praised the effort of his staff to get the cars built when their parts did eventually arrive, with the FIA lifting the usual curfew on car building to allow the affected teams to catch up.
"From our side, the main cargo was missing so we had no car and no engine," said Seidl of the issues McLaren faced.
"That meant we didn't start rebuilding the cars until Thursday afternoon. With the freight arriving shortly after lunchtime, we were fortunately still able to finish around midnight thanks to a great effort from the whole team."
From inside the garage, it was a story of trying to do what they could with what had arrived. But McLaren staff member Tom Briggs, senior specialist and garage support, revealed the delay cost them more than a day's worth of preparation in the build-up to the weekend.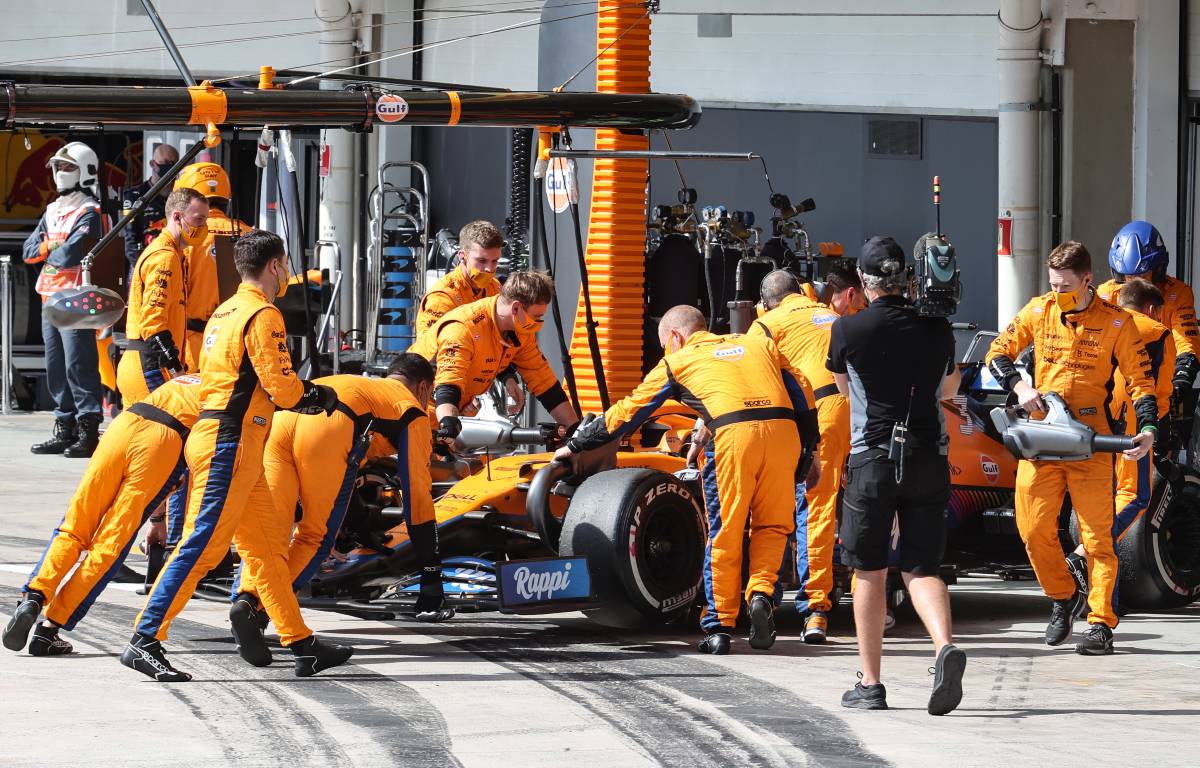 "Our priority three pallets of air freight from Mexico arrived on time, Tuesday afternoon, and meant we could finish most of the garage build, electrics, IT and air systems," he said on McLaren's website.
"We had eight pallets delayed that were supposed to arrive on Wednesday morning but turned up at Thursday lunchtime. That put us 36 hours behind!
"Due to being ahead in the garage build we just had to concentrate on the operational items and were off-site by 23:30 on Thursday night. It was a great team effort by all to ensure the delay had no impact on the weekend but it was a very, very full-on day."
Formula 1's sporting director Steve Nielsen said the teams pulled together to get their work done following the delays with Alfa Romeo, Haas and McLaren worst hit by the issues at Interlagos.
But given the fraternal spirit among the garages, he said others in the paddock had lent a hand to get everything back on track.
"They had less than they would normally have, absolutely," Nielsen told Motorsport.com. "That's why they had to work very late [on Thursday night] so we had to remove the curfew to allow them to reduce their backlog.
"Even some of the teams that were less impacted lent their trolleys and other tools to the other teams.
"It was a group effort and it was good to see the teams working together to enable others to recover faster."