Lewis Hamilton is "disadvantaged" by having the "best car" in the field, not in terms of results but rather in reputation, so says Jan Lammers.
Hamilton romped to a record-equalling seventh Drivers' Championship last season, beating his team-mate Valtteri Bottas by 124 points despite sitting out a race after testing positive for Covid-19.
With 11 wins, 14 podiums and 10 pole positions, the British racer was once again in a league of his own.
But despite matching Michael Schumacher's seven titles and holding the record for the most race wins as well as the most pole positions, Hamilton often does get the respect that his numbers deserve.
And that, Lammers says, is because he is in a car that is the pick of the field.
"His disadvantage," the former Dutch F1 driver told De Telegraaf, "is that he has been driving the best car for years, so the viewer has a somewhat distorted view when you talk about his talent."
Hamilton has won six of his seven World titles with Mercedes with the Brackley squad going on a run of seven successive championship doubles. In five of those years Mercedes were 1-2 in the Drivers' standings.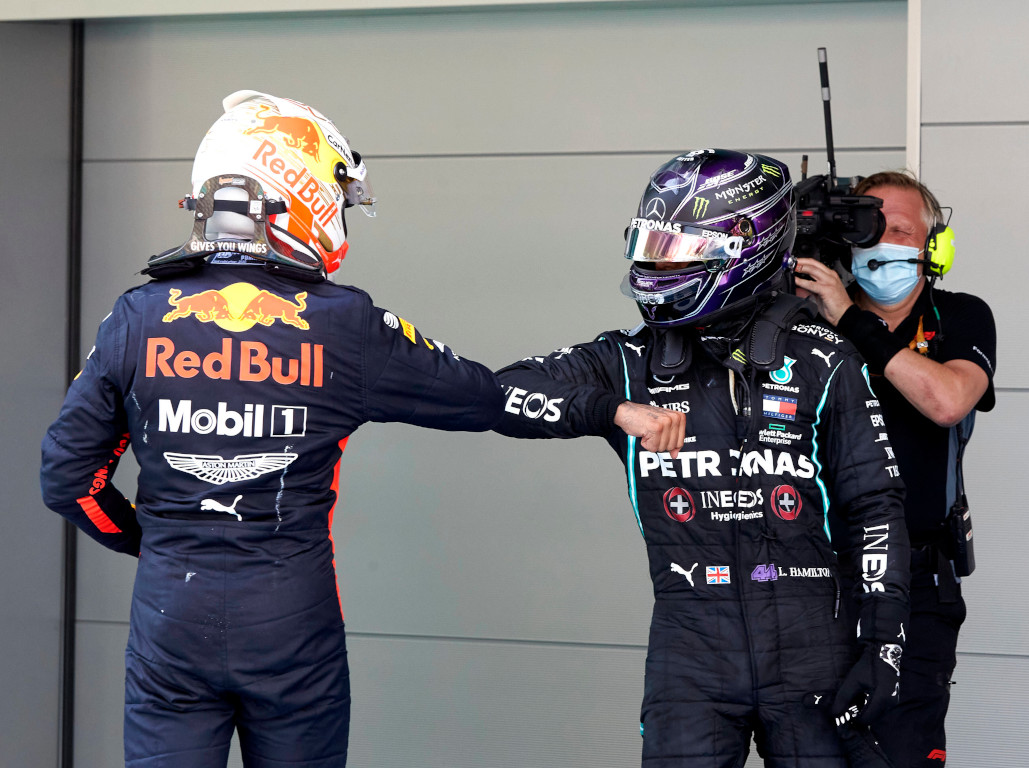 Get your hands on a limited edition Lewis Hamilton cap via the official Formula 1 store!
As a Dutchman Lammers is eager to see Red Bull's Max Verstappen take the fight to Hamilton this season.
Last year, Verstappen finished third in the championship having won just two grands prix.
This year, with the teams racing their 2020 cars in the 2021 championship with only a small scope to develop, many are predicting Hamilton and Mercedes, should the Brit re-sign with the team, could once again romp away with the titles.
Lammers is hoping Verstappen puts up a fight.
"Of course I hope for a titanic battle between Lewis Hamilton and Max Verstappen in Formula 1 this year," he said.
The big question, though, is has Red Bull managed to close the gap in the off-season.
Lammers asks: "Has Red Bull Racing taken a step in the right direction, or are Mercedes' progress once again unparalleled?"
Follow us on Twitter @Planet_F1 and like our Facebook page.