Lando Norris has revealed that he'll be doing less sim-racing in the off-season this year to spend more time with his family.
In the extended break between the 2019 and 2020 seasons, the McLaren driver was one of those to begin streaming himself sim-racing, and he gained a huge audience doing so.
Along with taking part in the sport's official Virtual Grand Prix series, he also raced alongside Max Verstappen for the online racing team, Redline.
However, he's planning to spend less time competing virtually prior to the 2021 season, instead deciding to spend more time with his family, while also pursuing another hobby he has; designing helmets.
"I asked Max Verstappen during the briefing of the Abu Dhabi Grand Prix if he expects to race a lot on the sim this winter. For me, that is not the case, as I will be spending a lot of time with my family," he told RacingNews365.
"I don't have a sim with my parents and therefore I don't expect that I will do much sim racing with Max this winter. I expect Bell (his helmet manufacturer) to send me a few more helmets. I like to make helmet designs, so it's nice that Bell sends me some helmets.
"Still, I think it's a shame that I won't be doing much sim racing because I really enjoy doing it."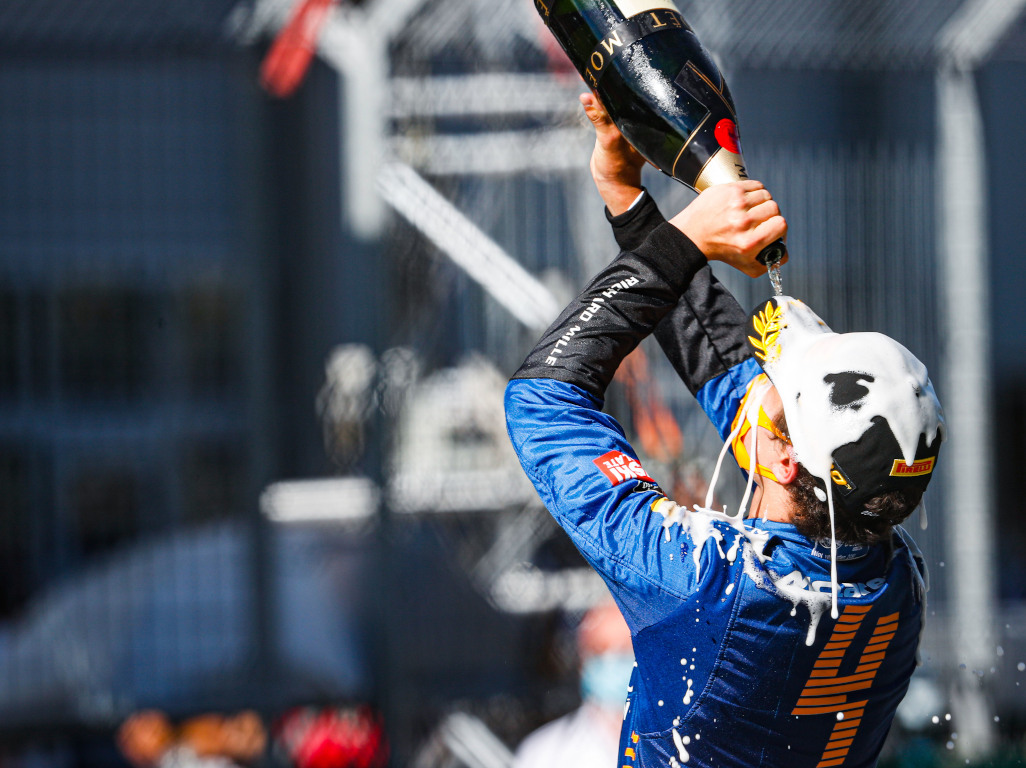 Get your hands on the official McLaren collection via the Formula 1 store
In terms of real-life racing, 2020 was Norris's best season yet as he claimed his first podium and pushed team-mate, Carlos Sainz, much closer.
Asked about why he thinks his second year in F1 was better than his first, he picked out his race-days as his biggest area of improvement.
"The race is one of the areas I worked on the most last winter because I realised it was one of my bigger weaknesses [in 2019]," said Norris, quoted by the Formula 1 website.
"It's something I spent a lot of time on, digging into all the details, because there's a lot of things that happen in the race that come together to make a good race. It's not just singular things.
"So it's something I put a lot of focus on and time into, and it's something throughout last year I was definitely much stronger in. But there are still more areas for me to improve and to continue to get better at."
Follow us on Twitter @Planet_F1, like our Facebook page and join us on Instagram!