Jenson Button has weighed in on Sir Lewis Hamilton's place on the list of Formula 1's all-time great drivers and discussed the difficulties of arriving at a definitive answer.
The car v driver debate is always one of Formula 1's hot topics, even more so after Hamilton wrapped up a seventh World Championship to put him level with the legendary Michael Schumacher – a feat many thought would never be replicated again.
In the first part of our interview with the 2009 World Champion, Button shared his thoughts as to where his former team-mate ranks in the Formula 1 hierarchy of drivers.
"He's definitely in the mix [for best ever]," Button told PlanetF1.
"Formula 1 is a very unusual sport. It is a team sport and that was proven when George Russell jumped in the Mercedes car.
"He is normally qualifying P15/P16 at Williams and then suddenly he is qualifying second to Valtteri Bottas and closer to what Lewis managed at the previous race when he was in the car.
"Then in the race, George gets past him and pulls away and was nine seconds ahead at one point. So it's very difficult to judge the best driver because it is a full package thing.
"It's car, it's driver, it's strategist, it's making sure every mechanic is doing their job correctly, it's pit stops, it's a full team effort and that's why I love Formula 1.
"But when you try and compare every driver and try and say is it more the car or driver, they are all pointless things because you can never answer that.
"But Lewis is definitely one of the best drivers that has ever driven in Formula 1."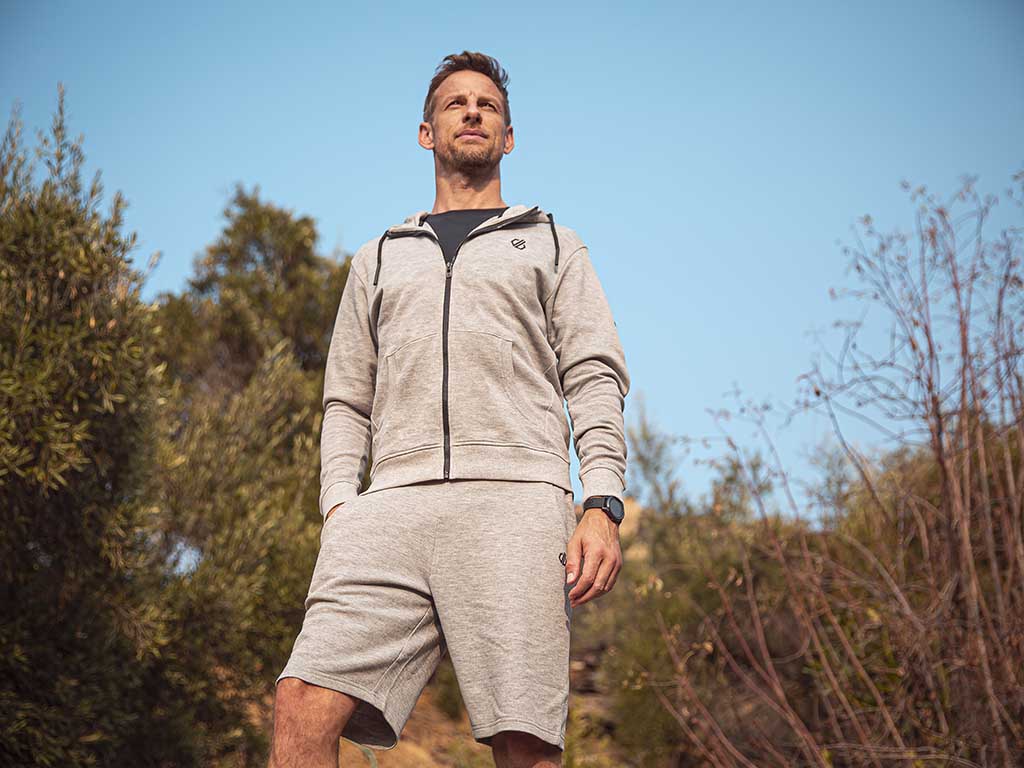 Check out Jenson Button's Dare 2b Edit collection HERE 
Button continued: "However you can't compare him to Fangio or Senna, you can compare him to who he is racing against but then again he is in different equipment.
"But you can put him up there with Fernando Alonso and Sebastian Vettel. When you look at Seb he had a really weird year but he has to be one of the greats. He won four back-to-back titles.
"It's tricky but Lewis is definitely up there and, in terms of outright pace, he is probably the quickest over one lap. But a Grand Prix isn't just one lap and so you have to throw a lot of great drivers into the mix.
"Michael Schumacher for example for his dedication. His outright speed probably wasn't on the same level as Lewis Hamilton but his dedication and how much time and effort he put in.
"Some of his moves were questionable on track but one of the things you can definitely say for Lewis and what I really like about him is he is very straightforward.
"He's a great racer, great to race wheel-to-wheel with and he will never do anything outside of the rules. He is a very clean driver."
Button has collaborated with multi-sports brand Dare 2b and revealed how taking part in the Baja 1000 race led to him working  with a brand that was a perfect fit.
"I did an off-road race in 2019 in Baja," Button recalled. "It is called the Baja 1000 and it is the most crazy off-road race in the world.
"You basically drive these big trucks which are 2,500 kilos with three feet of suspension travel over these massive cliff edges, on the beach, through the sea, up into the mountains where it is zero degrees, so it's the biggest adventure in the world, I would say, for someone who likes motorsport.
"And it just felt like the right partnership, working with a brand that is all about adventure and being outdoorsy in different climates and different terrains.
"You go from the coast from where it is 25 degrees and then up in the mountains it is zero, it's freezing, so you need different apparel for different conditions.
"So it was the perfect partnership. When we spoke to Dare 2B they were well up for it as well, which is good, and it's grown from there. We've done skiwear, winter wear, which has been fantastic.
"And then we've done adventure wear for running and hiking, and casual wear. It's been a great partnership and the great thing is that the position I'm in after my long career in F1, I have to work with people I enjoy working with.
"It has to be fun or else what's the point? It's been a really fun partnership and I'm looking forward to what we can continue doing in the future together."