Jaime Alguersuari admitted his "head was still in Formula 1" when he retired from motorsport in 2015, after the "anger and rejection" he felt by Red Bull dropping him.
He left motorsport aged only 25 after fainting during a Formula E weekend in Monaco – which he feels was down to stress and not feeling right within himself.
Having moved into focusing on his music career as a DJ, he said his departure from Formula 1 continued to play on his mind long after he was left out.
Alguersuari was brought into Formula 1 while still a teenager, then spat out of the sport at the end of 2011, aged only 21.
"I resigned [from motorsport] with a lot of disappointment and a lot of pain because my head was still in Formula 1, it continued to be an open wound," he said in a Q&A with Motorsport Total.
"I felt that I had to do well on a personal level, that I had to understand what I wanted in life, because I wasn't happy where I was, I wasn't happy driving, and that's a job you have to do with love, otherwise you can't give your best.
"When I passed out in Moscow I knew something wasn't working, it was a clear wake-up call. I wasn't myself anymore, I wasn't motivated, I didn't have a smile anymore. Things weren't going well in the team either.
"I had promised myself as a child that the day I stopped smiling in my helmet I would give up, that there was no point in continuing.
"That moment came that day in Moscow, I fainted. It wasn't a coincidence, I hadn't been at peace with myself for a long time, I didn't like to think about the idea of going on the track anymore. I realised that this was no longer the life I wanted to live."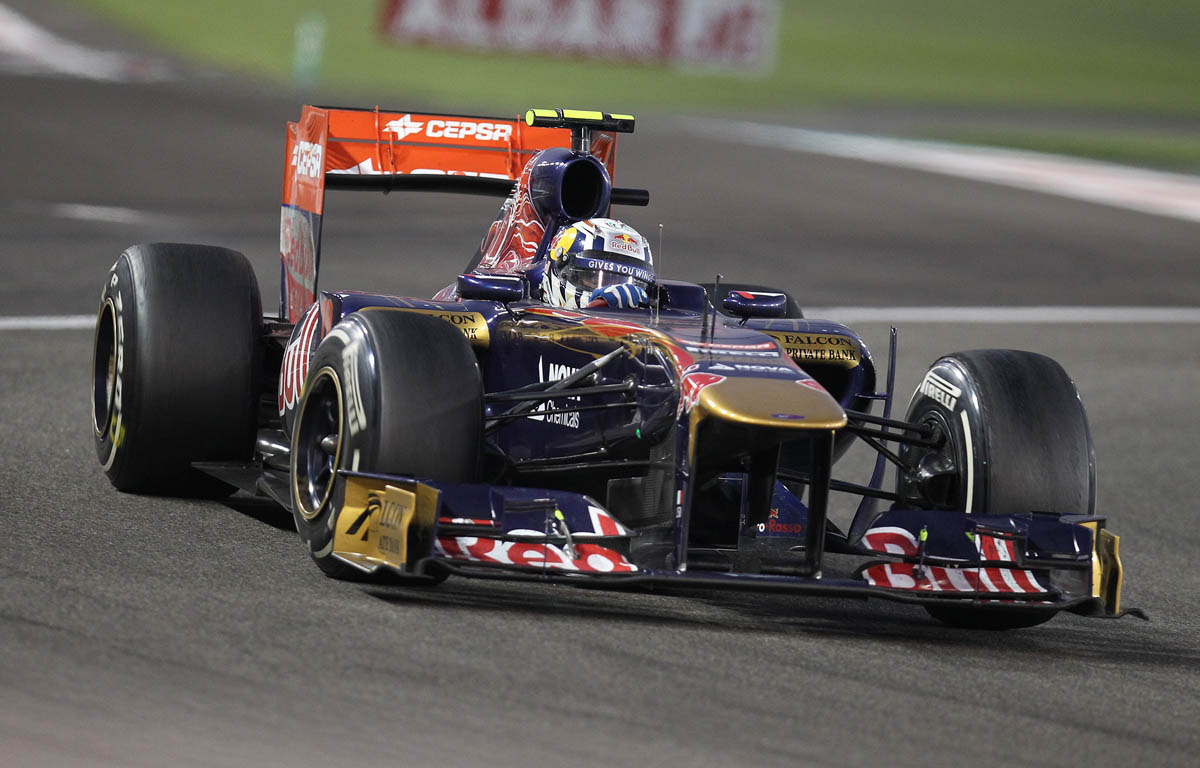 Check all the latest 2021 teamwear via the official Formula 1 store
The Spaniard recently returned to racing by getting back into karting, and has rediscovered his love of racing – and he elaborated on how that came about.
He said: "What happened was that one day I got a call from [former MotoGP rider] Sete Gibernau, a family friend, and he said, 'Come and spend a weekend with me'.
"Near his house, not far from Barcelona, there is a track for supermoto and go-karts, so we went for a ride. It had been seven years since I'd ridden a kart and it was a very special moment: I put on my helmet, took to the track in a kart and lap after lap I started to feel sensations again that I'd forgotten.
"I laughed into my helmet and said to myself, 'Woah!' Then my mind started thinking fast: 'I'm not that old, I'm not that bad if I lose a little weight… I don't know what happened, but in those cases you say, 'I have an epiphany', and I realised I have a big, big desire to race."
Follow us on Twitter @Planet_F1, like our Facebook page and join us on Instagram!