Tennis' Australian Open may be in jeopardy depending on what report you are reading but Daniel Ricciardo hopes they can "pull it off" and that F1 learns from it.
This year's Australian Grand Prix has already been postponed, pushed back to the end of the season in light of the ongoing pandemic.
But while Formula 1 and its 1,000 plus contingent won't be heading to Melbourne in March, the country has decided to go ahead with the Australian Open tennis tournament.
The build-up, though, is not going as smooth as organisers had wanted.
With 72 players forced to go into hard quarantine on the back of a couple of people testing positive for coronavirus shortly after their chartered flights touched down in Melbourne, players are frustrated with the situation resulting in a social media spat.
As things stand the season-opening Grand Slam is still on course to go ahead but expect a few angry players to take to the courts.
Ricciardo hopes Formula 1, which is scheduled to be in Melbourne in November, will learn a few lessons from it all.
"I'm a massive tennis fan and I'm going to be watching it, and I'm hoping they can pull it off because it's a template in some ways for how we can get our event done in November," the Aussie, who will race for McLaren this year, told The Age.
"If it goes smoothly for the Open, that's great for us. It's a bold challenge for the city to take on and I admire them for that.
"It wasn't ever going to be realistic for us to do the 14-day quarantine for an event that goes for four days. Tennis, you're potentially there for two weeks so it makes more sense in that respect.
"I'd hate to have come back to Melbourne in March like we did last year, everything is right about to start, and then we get called off again.
"It was such a massive shame for everyone once; twice would have been the worst. Shifting it to November gives us a chance to have a proper event, and that's what we're hoping for."
Last year the Australian Grand Prix was called off just two hours before the start of FP1 after a member of the McLaren team tested positive.
Sign up to the official Formula 1 store and save 10% on your first order!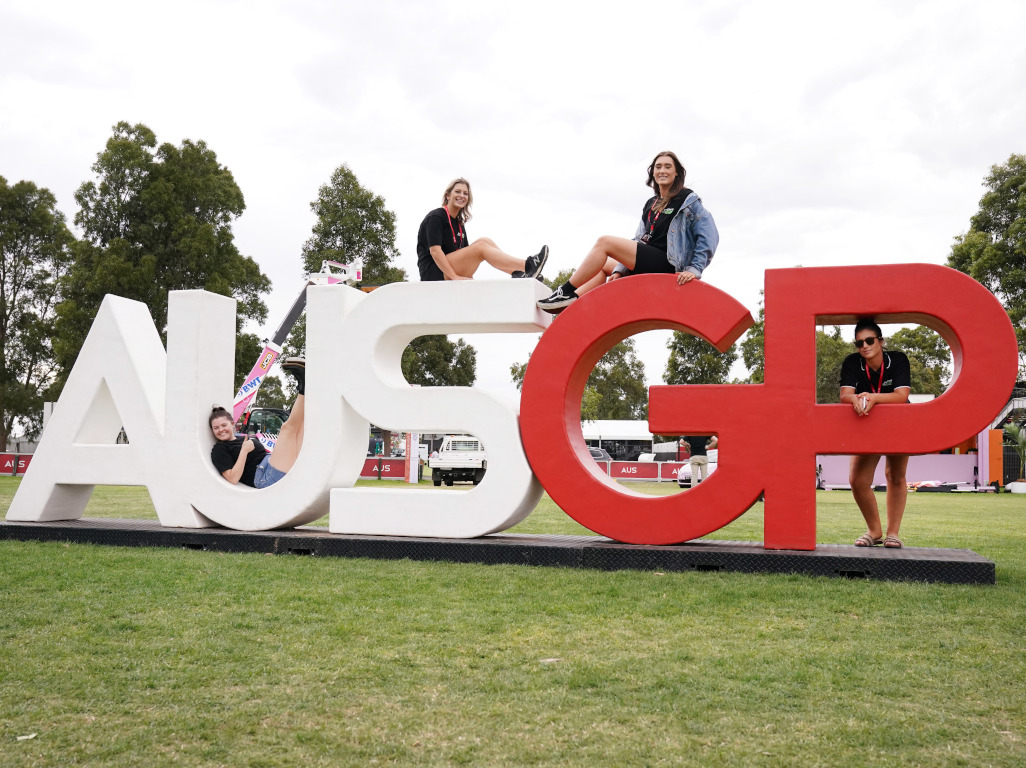 Formula 1 has rescheduled the Australian Grand Prix for 21 November with Ricciardo saying that's not a "bad time" to hold the race.
"Leading into summer at home – it's not a bad time of the year at all," he said.
"There's something cool about my home race being the first race, but later in the year, there's some benefits – instead of me not knowing or speculating how I'll go or how the season will go, we'll know how I'm going, how McLaren is going, and we'll know how competitive we are.
"This year, we have the Mercedes engine to get used to, I'm getting settled into a new team with hardly any testing … we weren't going to be anywhere near our best in Melbourne if it was in March, so personally I'm more confident we'll be stronger in November.
"The most important thing for the fans and for me personally is that we have a race, but if it moved to later in the year permanently, I wouldn't be against it.
"I was more hoping we'd be able to start the season at home and at the end of last season, I was pretty sure we'd be in Melbourne for the first race. But then you see the (COVID) numbers at home and what's now happening in Europe, and you could see that it was going to be less likely.
"In the end, if we're going to have the Australian Grand Prix we all want, we had to do it this way."
Follow us on Twitter @Planet_F1 and like our Facebook page.