One of the most eagerly anticipated challengers of the 2022 Formula 1 season, the Ferrari F1-75, has arrived!
The Scuderia are very much on a mission to return to the front of the Formula 1 grid, a goal which was made to feel far more possible by their 2021 efforts.
It is safe to say that the 2020 season was a disaster for Ferrari as they slipped into the midfield pack, managing only P6 in the Constructors' Championship, but 2021 was a marked improvement as the Italian outfit collected five podium finishes across the campaign.
Both Carlos Sainz and Charles Leclerc secured a best result of P2 at the Monaco and British GPs respectively, while Leclerc also put Ferrari on pole at the Monaco and Azerbaijan GPs.
Ultimately Ferrari secured P3 in the Constructors' Championship, pulling away from rivals McLaren in the latter rounds, which serves as the perfect base for further gains in 2022.
Of course this is not a simple transition between seasons though, with Formula 1 rolling out heavily revised regulations, while the Pirelli tyre compounds have also been updated to 18-inch specs.
It is being hailed as one of Formula 1's biggest regulatory shifts between seasons, so Ferrari firmly believe that this is their opportunity to challenge for wins and titles in Formula 1 again.
We were expecting an aggressive and unique design from Ferrari with the F1-75, and they sure did not disappoint.
Instantly the striking deep red and black colour scheme catches the eye, while on a technical level, the team has gone for a very narrow front nose point, with shallow, oval sidepods.
We can also see just how sculptured the side's of the F1-75 are, detailing which differs greatly to the 2022 challengers revealed so far elsewhere on the grid.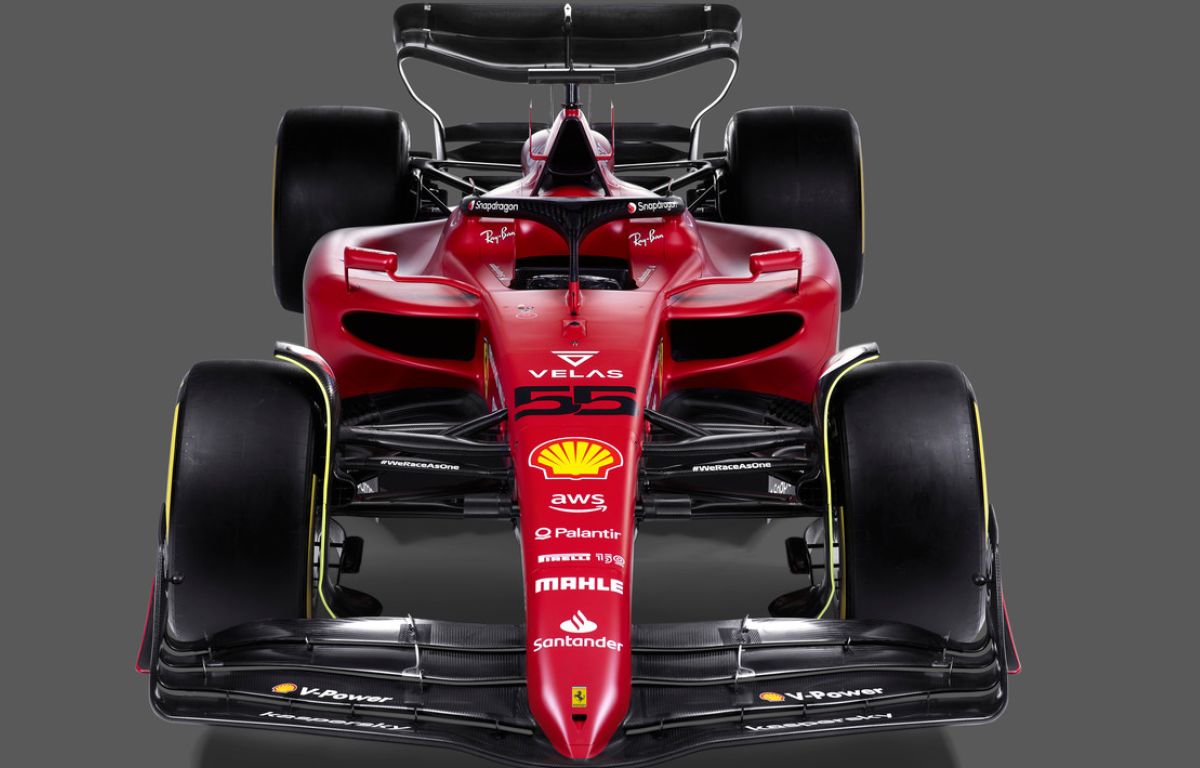 Santander, a long-time sponsor of Ferrari in the past, are now back with the team, their branding instantly bringing back a feeling of familiarity.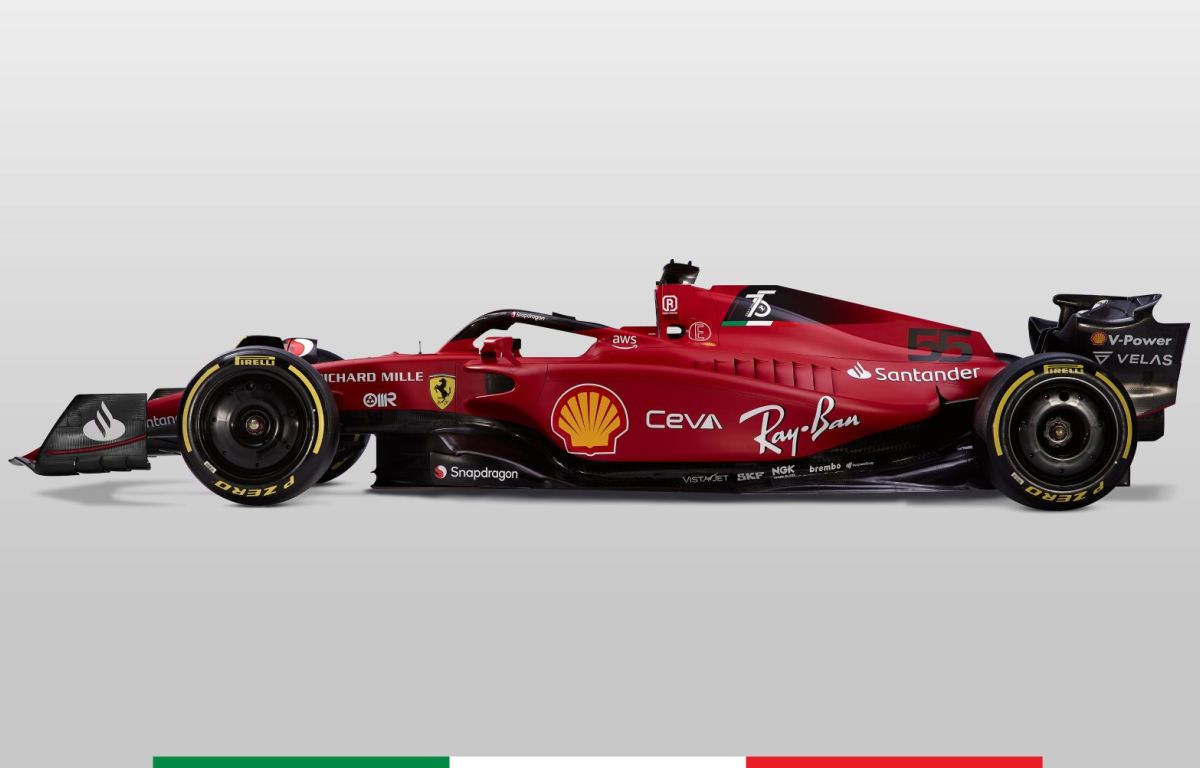 We see that like Aston Martin, Ferrari have gone for the cooling grooves down the sidepods, but have taken it to a new level with the detailing in the shaping of the F1-75.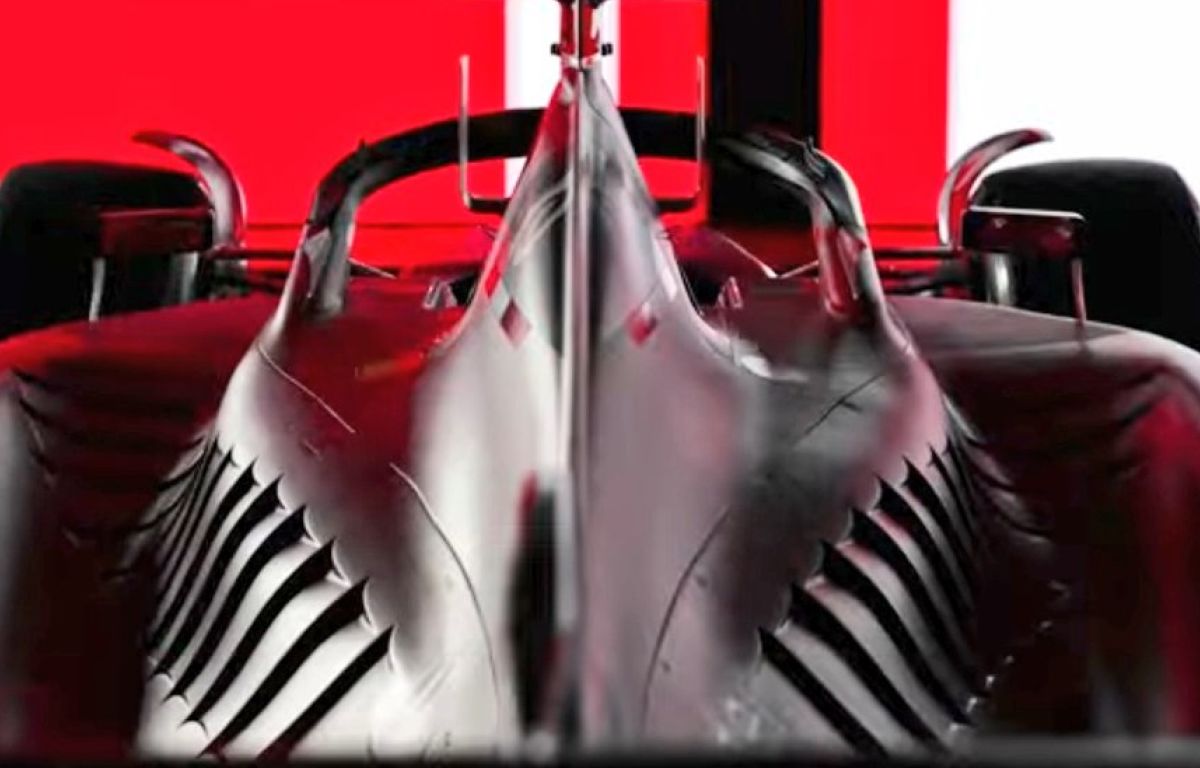 As important as the bodywork of the F1-75 is, Ferrari it is believed are also very optimistic about the new power unit within it, an area where they appeared to make great gains in the latter stages of 2021.
Both power unit and chassis will need to combine perfectly to trigger a Ferrari title challenge.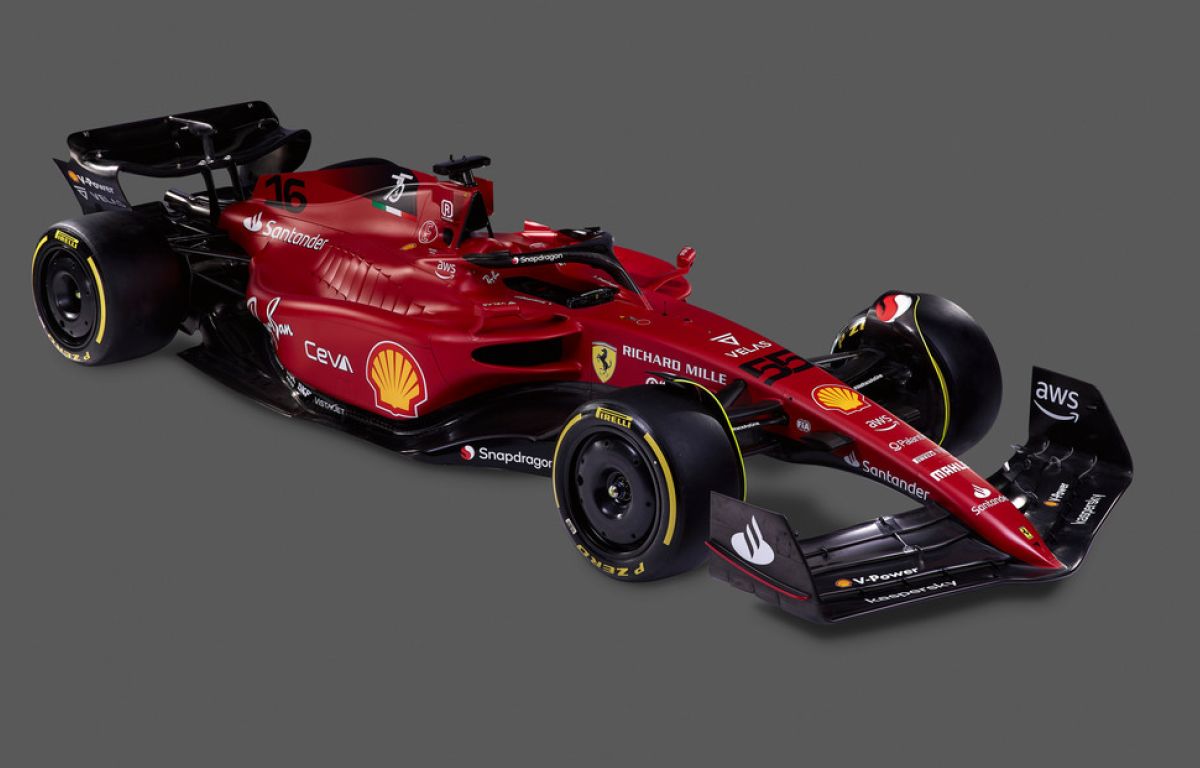 Ferrari retained the same driver line-up of Sainz and Leclerc for 2022, a partnership which proved arguably the strongest of any on the 2021 grid.
Sainz was a surprise package of 2021, quickly finding his footing at Ferrari and going on to collect 164.5 points to secure P5 in the Drivers' standings, 5.5 points ahead of Leclerc.
Both drivers will hope that the F1-75 is the car that can fire them into title contention.